Pool Heating Repair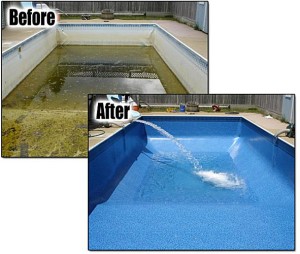 Having a swimming pool in your home provides your whole family with a great opportunity to enjoy pool services all-round the year. However, without a pool heating system in place, it can be very frustrating during winter and other chiller times of the year because you can't be able to enjoy the services of your swimming pool. Installing a pool heater is the easiest way of ensuring that you enjoy your pool irrespective of the outdoor weather condition.
Just like any other equipment, your pool heating system will require repair and maintenance from time to time for it to continue running effectively and efficiently as well as serve you for a longer period of time. At Tamarac Air Conditioning Repair, we are here to help you with all your pool heating repair needs.
Symptoms that Your Pool Heater Requires Repairing
Instead of waiting for your pool heater to stop working completely to call in our technicians, it will be good to look out for some of these signs so that your system can be repaired on time.
Problem in circulation of your pool water
Improper heating of water
Cracking up of the oasis
Uneven temperatures
Strange sounds from your pool heating system
Malfunctioning of the indicators
Irregularities in temperature control
If you notice any of the above signs, don't hesitate to call our Tamarac Air Conditioning Repair technicians.
Why Hire Our Tamarac, FL Pool Heating Services
As a pool owner in Tamarac and the surrounding areas, you need to hire the services of a reputable and reliable HVAC company for your pool heating system repair and maintenance services. This will enable you to enjoy a trouble free usage of your pool throughout the year. Employing Tamarac Air Conditioning Repair technicians will make this happen.
Systematic Approach
We follow a systematic approach in offering Tamarac pool heating repair solutions. The first thing we do before commencing on any repair works is diagnosing the real problem. This is important because it enables us to attend to the problem effectively and get it right the first time.
Wide Range of Services
At Tamarac Air Conditioning, we provide a myriad of pool heating repair services including pool sealing repairs, filter changes, pool heater tune ups, pool pump tune ups, leaking repair and many more. Our technicians have prowess in conducting all forms of repairs, pool heater replacements, maintenance and repair of customized systems and much more. This is to ensure that all pool heater repair needs in your Tamarac home are well taken care of.
Scheduled Maintenance Plans
Enrolling for preventive maintenance services is one of the best things for the swimming pool owners in Tamarac and its environs. This is because your pool heating system will be repaired and maintained on a timely basis allowing you and your family to enjoy the pool at all times hassle free.
The good news also is that at Tamarac Air Conditioning Repair, we operate 24/7 and we will always be there whenever you need our services. Our services also come with a 100% satisfaction guarantee and are competitively priced.